LA Solar Group, Your Trusted Partner in Solar Carports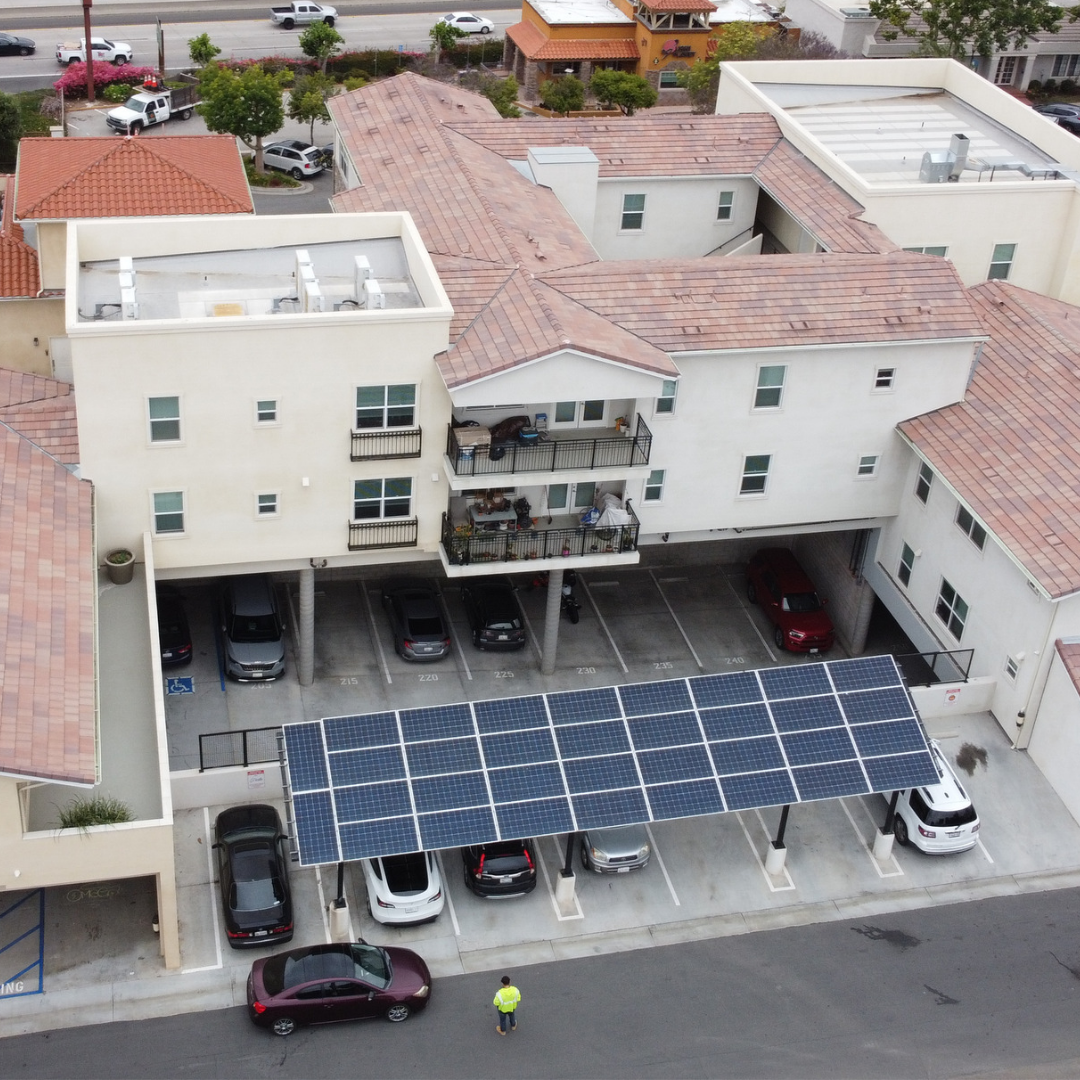 As a CSLB C-10 licensed electrical contractor and a CSLB C-46 licensed solar contractor, we offer an all-in-one solution designed, installed, and supported by a single company you can trust. Our experienced consultants are here to guide you through every step of the journey, from initial consultation to final installation.
At LA Solar Group, we are driven by a passion for harnessing the power of renewable energy to transform the way we live and operate. Our mission is to provide innovative and sustainable solutions that not only benefit our planet but also enhance your daily life. That's why we're proud to present the remarkable advantages of solar carports – a true embodiment of our commitment to a greener future.
Imagine a world where every parking lot is not just a space for vehicles, but a hub of clean energy generation. With solar carports, we turn this vision into reality. By ingeniously integrating photovoltaic panels above parking lots, our solar carports not only shield your vehicles but also generate electricity to power nearby properties. It's a harmonious blend of function and sustainability, where your carport becomes a vibrant energy hub.
RESIDENTIAL SOLAR CARPORTS
Residential carports provide an excellent alternative to rooftop PV installations. If your roof is not conducive to solar energy generation or if you wish to preserve the aesthetic appeal of your roof, residential carports are worth considering. Moreover, if you have unused space in your yard, these carports serve as ideal shelters for your car while simultaneously supplying energy to your home, much like rooftop PV systems.
COMMERCIAL SOLAR CARPORTS
In addition to their residential applications, solar carports can also supply energy to nearby business centers and serve as EV charging stations when installed in public areas. This presents an opportunity to monetize your public parking lot by allowing others to charge their EVs.
Designing solar carports is generally more expensive and time-consuming than rooftop solar installations due to the complex structural requirements and increased labor involved. The design and materials used for the carport will determine the type of solar panels that can be installed. Appropriately designed carports are particularly well-suited for utilizing Bi-Facial solar panels, which can harness reflected light from the ground.