Best Solar Company

in Los Angeles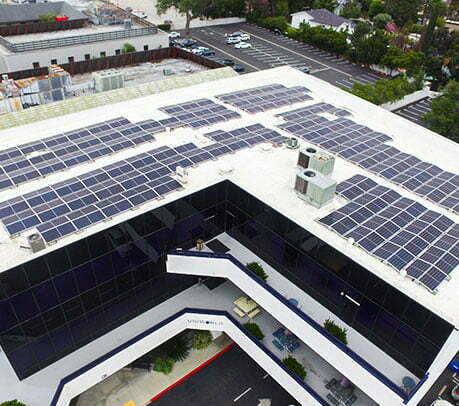 Your Reliable Commercial Solar Partner
Our goal is to provide customized solutions to assist your company in meeting its energy goals.

We have a team of consultants, installers, and engineers who have been dedicated to providing a spectacular experience from design to activation for over 10 years!
Going solar with us means you will power your home with solar energy and save up to 50% on your utility bills. 
We Help to Manage Your System Easily

Our smart electric panel helps you manage the solar power distribution, be in charge of your solar panels' condition, and plan the energy usage.
We offer All-in-one service
Once we've installed your solar system, you have no need to worry about anything related to solar maintenance, roofing and other issues. Our team will carry out all of it.
We design your future system
The evaluation and the paperwork is on us
We also do the installation
After all, we help you monitor the service and w

e do the maintenance
I chose LA Solar Group twice and what I appreciated was that the install was very clean, the crew was professional and on time. The other thing I appreciated was that they took care of everything for me. It was one call and a done deal.
John Welley
Thank you LA Solar Group for helping us to be energy efficient and enjoy our lives with solar!
Georgette & Gary Awad
LA Solar Group helped bring my energy bill down and all I had to do was show up for the inspections and installation.
William Luiz
It only took two days for LA Solar Group to install our panels and there was no installation cost.
Michael Palzarande
Our Presence and Partners
Still have any questions? Get a free consultancy!
You can contact us by phone: (818) 373-0077 or by email: info@lasolargroup.com
Still have any questions?
Get a free consultancy!
You can contact us by phone: (818) 373-0077 or by email: info@lasolargroup.com
Weather
About LA
Neighborhoods in LA
Things To Do in LA
Transportation in LA
Driving Directions to LA Solar Group