Consumption monitoring solutions collect, store, and report your electric usage over time. It is essential to monitor power consumption to improve your solar usage and maximize efficiency. We combine LASG panel and 3rd party applications to monitor your consumption.
Most solar systems provide the ability to track energy production. Net meter, in its turn, provides the ability to track net delivery or consumption. However, neither solar systems nor net meters can track total consumption. For this, you need an energy monitoring system.
Knowing the electric consumption within a day and over time will determine how much energy you use. You can then understand your usage patterns.
Combining your usage data Consumption monitoring solutions collect, store, and report your electric usage over time. It is essential to monitor power consumption to improve your solar usage and maximize efficiency.
Most solar systems provide the ability to track energy production. Net meter, in its turn, provides the ability to track net delivery or consumption. However, neither solar systems nor net meters can track total consumption. For this, you need an energy monitoring system.
Knowing the electric consumption within a day and over time will determine how much energy you use. You can then understand your usage patterns.
Combining your usage data with your current electric rate plan would enable you to determine when the best time is to perform specific tasks (e.g., running the clothes washer) to help reduce your electric bill. LA Solar Group
3rd party Sense energy monitoring app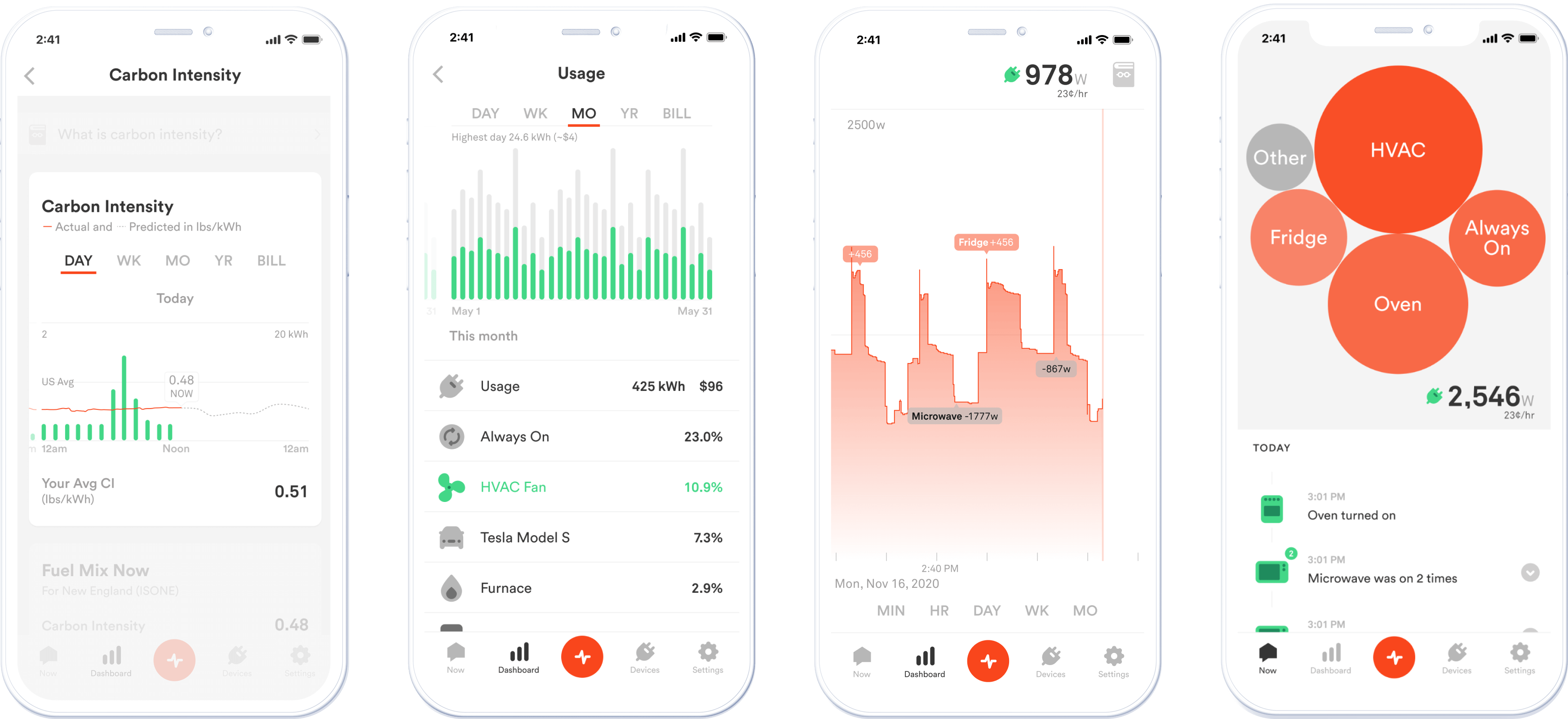 Combining your usage data with your solar system production data would allow you to determine and choose the best rate plan- tiered or time-of-use.
With the ability to monitor power consumption and see usage by device, you would determine which devices should be upgraded to more efficient versions (e.g. variable speed pool pumps).
The consumption monitoring system will also alert you in case of system breakdowns and errors, making the system safer.
CONSUMPTION MONITORING DEVICES installed BY LA SOLAR GROUP
Enphase Combiner Box connected to

Current Transformer

 

Curb Energy Monitoring System

Hoymiles DTU connected to Current Transformer
While the Combiner Box gives you information about your system's production, CTs connect to the gateway to monitor consumption. 

Curb

 monitors the entire home energy production and consumption by sensors installed in the breaker, outlets, lights, computers, and other equipment. It tracks and informs exactly which devices use more energy and comes up with tips on saving money and energy. 

Connected to CTs, Hoymiles DTU is a smart home solution to monitor energy consumption and potential performance issues.

Due to the relatively low cost of these devices and their actionable value, the payback is usually a few months.
To conclude, consumption monitoring solutions consist of current transformers (CTs) installed around the power lines where measurement is applicable. This location is usually the main line entering the electric main panel.
The CTs capture and provide data to the consumption monitoring device that analyzes the data. This data then goes to your computer or mobile device via Wi-Fi or wired network.
LA Solar Group is a CSLB C-10 licensed electrical contractor and a CSLB C-46 licensed solar contractor. This enables us to provide an integrated solution designed, installed, and supported by a single company that you can trust.
Do not hesitate to contact us via phone, email or complete the contact form. One of our consultants will work with you to create the best solution that fits your needs.