Commercial PV System in Encino
Commercial PV system in Encino
Technology Type: Solar PV
Purposes: To generate electricity
Installers: LA Solar Group, Nevada Solar Group, Texas Solar Group
Products: SolarEdge Technologies, Hyundai Energy Solutions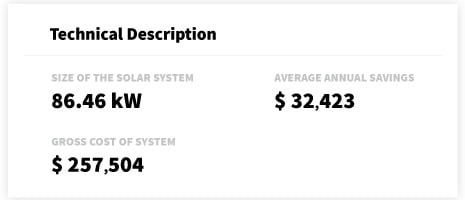 Encino
Neighborhoods
Things to do in Encino
Transportation in Encino
Encino
About Encino, CA
Encino is Spanish for oak.
Neighborhoods
Things to do in Encino
Transportation in Encino
Reviews for LA Solar Group Encino, CA
Well this is where I eat some crow. Our prior Solar installer sold to LA Solar Group, LSG not only jumped right in and fixed every issue, but they [Lucy CSR] went above and beyond with great customer service, took the time to walk me through the issues, explained the how the fix would work, and then did a follow up call to make sure everything was in order. I won't hesitate to recommend LA Solar Group for your home/business. A strong thank you to James as well, thank you for taking the time to see the issues fixed.