Solar Panel Finance Options
Special Financing OPTIONS
Our financing options allow you to enjoy the benefits of going solar without the large initial cash outlay in LA Solar Group. Although a cash purchase provides the most financial benefits, including the shortest payback period, financing-related benefits are not far behind. In comparison to other types of loans, solar loans are a great way to receive immediate financial value. Solar panels will help you save money for an extended period.
When considering which solar financing option to choose, it is important to understand each option's terms.
While solar lease supposes monthly payment for your solar system, in case of PPA, you pay for the production of the panels. In both cases, you do not own the system. Things are different for solar loans. If you have a good credit score and qualify for it, the interest rates of solar panel loans can be as low as 1.99% without any down payment, and you own the system.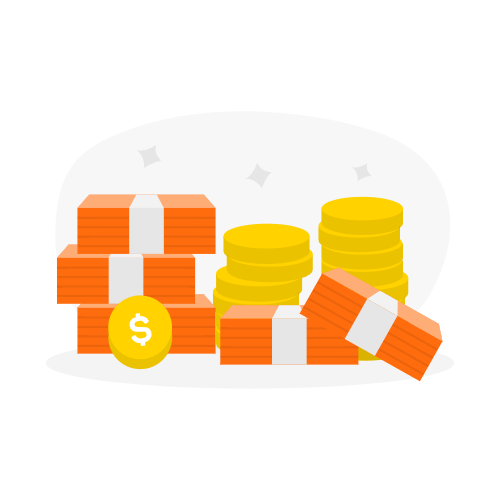 Below are some financial options of solar lending that companies provide assistance with solar panel costs.
LA Solar Group In-House

Service Finance

Energy Loan Network (ELN)
Commercial Solar Financing
Commercial solar loans are also available. 
One of the biggest benefits of switching to solar power is the money you'll save on energy costs. Solar energy is cheaper than traditional forms of energy, and that savings will only continue to increase as the price of fossil fuels continues to rise. In fact, according to the Department of Energy, the cost of solar has fallen by more than 70% over the last decade. With commercial solar financing from LA Solar Group, you can take advantage of these savings immediately and start seeing a return on your investment from day one.
Reduce Your Carbon Footprint
As a business owner, you know that sustainability is important, both for the environment and for your bottom line. Customers are increasingly interested in supporting businesses that are environmentally responsible, so going solar can help you attract and retain customers. What's more, reducing your carbon footprint can help you save on energy costs in the long run. And with commercial solar financing from LA Solar Group, reducing your carbon footprint is easier and more affordable than ever.
Take Advantage of Incentives
When you switch to solar power, you'll also be able to take advantage of state and federal incentives designed to encourage businesses to go solar. Incentives like the federal Solar Investment Tax Credit can help offset the cost of switching to solar, making it even more affordable. So why wait? Contact LA Solar Group today and learn more about how commercial solar financing can benefit your business.
Currently, solar customers enjoy a 30% FTC for solar related project costs. As of 2022, the FTC is expected to remain in place until 2032. The footprint of solar installation on the roof will be covered by the FTC. Installation costs include the system, labor, fees, batteries, taxes, and certain remediation costs to install the system (e.g., main electrical panel upgrade or roof repairs).
Solar and Incentives Ownership
To conclude, if you are eligible for any state solar incentive program, then the system purchase is the best out of all solar system financing options. Otherwise, in the case of a lease or PPA, the solar module company owns the panels and receives the tax incentives.
What are solar system bank loans? Solar system bank loans are a great way to finance your new solar system.  Here's how they work: A lender provides you with a loan to cover the cost of your solar system. The loan is secured by your solar system, and the interest rate is fixed for the life of the loan.  Solar system bank loans are a great way to finance your new solar system because:
– The interest rate can be fixed, so you'll know exactly how much your loan will cost you each month.
– You may be able to get a solar system bank loan with a low or zero down payment
If you're thinking about financing your solar system with a solar system bank loan, we encourage you to contact LA Solar Group.