Many are looking for alternatives to power outages and unusual weather, as well as the rapidly shrinking power grids around the world. The market for sales of generators worldwide was valued at $19.9 billion as of 2021. It should rise to $26.5 billion by 2026. Although there are many generator types to meet different power outage requirements standby or whole-house generators, which are also referred to as generators designed for general purpose are becoming more popular.
Although whole-house generators are expensive but they are worth considering when your house is located situated in a region that needs cooling or heating. Generators can run for weeks, if there is enough fuel and good maintenance.
Major outages in the United States during the first quarter of 2021 led to an increase in demand as well as an increase in the number of standby home generators. This was in addition to the high demand. It's a far cry from $476 million during the first quarter of 2020. What were the experiences of homeowners who bought whole-house generators in this period?
Are Whole House Generators Worth it?
Standby generator sales have been increasing rapidly worldwide, proving that many users believe that they're worth the investment. People who work remotely or reside in areas that have frequent power outages, such as ones that occur more than 3 times per year, or over a long duration is most likely to require them.
Globally, there is a rising demand for power due to the growth of population as well as urbanization, extreme weather events and aging infrastructure. This is driving demand for generators to increase. LA Solar Group, the leading producer of generators in America, can keep up.
However, the need for information networks, electronic communications equipment and devices, as well as access to the internet is higher than ever. They play a crucial role in education and safety as well as personal security, business operations, and broadcasting weather and news alerts. Depending on your location and the time of year, having a generator always available will make your house more attractive to prospective homeowners or tenants.
It might be worth it to purchase a standby generator for several reasons. It is essential to assess your home's power and financial needs, available fuel, special household needs and the possibility of power outages in your region, yard space and many other elements, prior to you decide if it is worth it.
The Pros and Con of Whole-House Generator
Pros for Whole House Generator
If you live in an area in a region that is prone to frequent extreme weather events , or the grid is old and vulnerable to failure, your entire home generators can save your life. Hypothermia is particularly dangerous for elderly people and children.

Generators for the whole house ensure that water pumps are running

If the power goes out, whole-house generators can be switched on automatically. They will be activated automatically.

Generators for the entire house are able to be directly connected circuit boards for the home. This eliminates the requirement for cables extension or that need to be manually connected into.

Whole-house generators allow seamless switching from the grid and generators. They can also be utilized as standalone generators, and do not require the user to perform any action.

The whole-house generator is specifically designed to run for extended periods of time

A whole-house generator can boost your home's value and is more quiet than portable generators.

You may be eligible for a home generator discount under homeowner's insurance

The entire-house generator ensures that you are working and online in the event of blackouts, preventing loss of income

Whole-house generators can assist you to save money by conserving freezer and refrigerator contents. This allows you to continue cooking food.

The whole house generator is used to ensure that vital medical home equipment, including CPAP machines as well as insulin pumps and nebulizers running.

A whole-house generator powers communication devices like cellphones and radios, ensuring that you are always connected to the outside.

The whole house generator can charge vehicles that are electric or conventional and recharge their batteries.

The entire house generator offers you peace of mind even in the most difficult living situations, even while you're away from your home
Whole House Generator Cons
These are more expensive to set up and could result in high fuel costs if there is frequently power outages.

Maintenance and installation by experts

They are permanent fixtures and are hard to market to non-owners.

Can be loud and cause noise complaints from neighbors

Utilize more space than portable generators

You might require large tanks for storage of fuel, which can be difficult to see.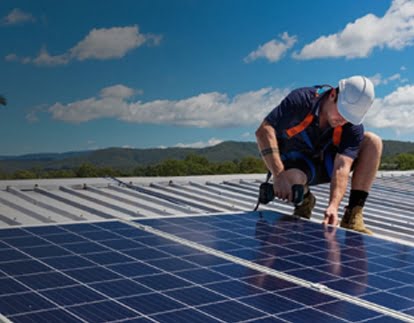 Considerations for Buying a Whole House Generator
Before purchasing a complete house generator, here's the other points to be considered:
Do you have enough space in your yard to accommodate a fairly large item? While whole-house generators have become quieter but they are still very loud and should not be located near a neighbor's home.
Do you have the capacity to keep enough diesel or propane in your tank to provide a reliable source of fuel for your generator in case the natural gas line is not accessible?
Weather extremes can lead to interruptions in fuel supply. The generator needs to be able to run on fuel for at least one week to function properly.
What type of fuel is commonly available in your locality? In rural areas, propane may not be as easily accessible as diesel, and natural gas might not always be available. It is crucial to choose the best source of fuel to run your generator.
Do you need to build concrete slabs or can you use an existing concrete surface? This could increase the cost of installing the generator. Generators should not be installed permanently in a garage or in any other outbuilding. This is due to safety concerns.
Carbon monoxide can be a silent poison and can cause death to your entire household. It's a result of combustion of fuel.
How much will it cost to set up the system? Installation costs can start from $5000 up to as high as $11 000. The average cost of installation ranges from $5000 to $6000. For the connection of a complete house generator with propane tank or natural gasoline line it is necessary to hire a plumber. It can take between four and six hours. You may also need to install a transfer switch.
What is the size of your home? What are your power requirements? Larger homes will need more electricity and this will result in a generator having a larger output.
You should think about whether you're using electricity in your business. According to your requirements, a whole-house generator can power the entire house or just a few items.
What is your budget? The cost of a standby generator is high and should be considered as an investment. It is permanent. A typical cost for natural gas generators that range from 7.5-10 kW, including installation of $5,900. However, natural gas may not be the most suitable option and you may not be able access it. A home generator can cost between $10,000-20,000 on average in 2021.
The 18kW generator, which can provide power to two thousand square feet of space is the most commonly used whole-house generator. It's about \$15,000 in price and can supply power for heating as well as hot water, cooling and household appliances. You might require a 25kW generator if your electric car needs to be charged and you own an area of 2,000 square feet. This generator costs about $25,000.
What amount can you be able to afford to maintain your generator? Maintenance costs for generators vary depending on their type and aren't too expensive. However, you must ensure that the generator is maintained properly. If you wish for the generator you have purchased to run for as long as is possible you should keep it in good working order. A good idea is to have your generator maintained each year. However, if you use your generator frequently you will need to obtain additional services or replace damaged components.
Whole House Generators Use Different Fuels
You must be aware of the fuel that powers entire house generators when weighing their advantages and disadvantages. Certain are powered by natural gasses or propane liquids, while others use diesel.
Natural Gas Generators
A generator is able to be connected if natural gas is available in your region. If natural gas is not readily available, you could select a diesel or propane-powered generator. It is possible to store propane in tanks on your property. Propane is virtually indestructible shelf-life.
Pipelines made from natural gas can be prone to cracking or getting damaged by extremely harsh weather. This means that your generator may not be able to use it as fuel. There aren't any natural gas pipelines in areas that are rural,, therefore it's recommended to pick generators that use another fuel type.
Liquid Propane Generators
Galvanized steel tanks last and can last for 30 years. Propane should never be stored in a shed, garage or at the home. It could cause poisoning to humans and animals when it leaks. Inhaling flames can cause the device to ignite. A propane-powered generator requires adequate area in the backyard.
A whole house generator should be able to handle one hundred to five hundred gallons. For the tanks to be located, you'll have to locate an area within your yard. As propane handling regulations and storage are complicated, it's recommended to seek out professional help and advice before installing large tanks.
Propane tanks require constant monitoring for leaks. Also, you must ensure that all valves are functioning properly. A propane generator has the advantage of being less expensive to maintain. Propane is clean burning, non-toxic fuel that leaves no carbon deposits, residues or other residues behind in the fuel line, exhaust or engine. With propane that is liquid, fuel spillages are more rare than with gasoline or diesel.
Propane, unlike gasoline or diesel which get viscous after freezing, is relatively unaffected. This makes it much easier to begin. In order for diesel engines to function effectively, they have to operate at temperatures above a certain limit. They are susceptible to wet stacking, which reduces the performance of the engine and can cause damage to it.
Propane is less expensive than diesel, however it is more efficient and uses less. Diesel generators last much more time than propane generators. You'll pay less for propane than diesel in an emergency. Diesel is also much more readily accessible.
Diesel Generators
Generators that run on diesel are much more effective than the ones that burn gasoline. This is because diesel fuel has a long life span. While gasoline lasts 3 months or more, diesel can be stored for up to a whole year. Diesel can have less shelf life if it is exposed to air or water. Diesel can be preserved with the help of stabilizers for fuel every year. It is recommended to purchase new fuel after a few years.
Make sure to store diesel in tanks or containers specifically made specifically for it. To ensure you're stocked with fuel it is necessary to set up tanks for diesel and a standby engine.
When considering whether to purchase the whole-house generator, a one driven by diesel will last longer than those run by propane. The reason is that diesel engines are more robust than other kinds. If properly maintained the diesel generator will last for many thousands of hours more than a natural gas or propane generator.
How does Whole House Generators Work
A whole-house generator is used to provide an emergency power source to the home or business owner. It is connected directly to the electric circuits of the house and will be activated when the power is cut off.
This will ensure that the power supply remains uninterrupted, and that the essential appliances like appliances, stoves, lights and central heating are able to continue working. The generator will shut off automatically when the power supply is restored.
These generators aren't portable and require to be installed by an electrician or technician. A whole-house generator is more practical than a portable one. You won't have to deal with extension cords or cables, nor do you need to stock up on gas like using the portable.
The whole-house generators could provide more power than portable generators that are able to power only just one or two appliances at any given moment.
A full home generator is typically heavier than a portable generator. You may need an concrete slab on your property to put it. It is necessary to engage a contractor to create a generator if the ground is not suitable. They are more expensive as compared to portable models. They are permanent installations so it's most likely not worth it if you rent a home.
Generators that standby aren't portable generators. They run until the power is turned back on. This could take several days and sometimes even weeks. Generators that standby can be continue to run as long as they have sufficient fuel available and it is well maintained. They should run for one second each week, and you can perform self-diagnostic tests to identify potential problems. A full-house generator will always be on and does not have to be manually started as a portable generator if the power goes out.
Solar installations can be made with our certified Professional Installers
Solar Panel installation inside a home is not an easy job. In order to connect the panels, an understanding of electrical systems is required. If you don't know how to do, you could commit a mistake, and suffer devastating consequences.
It's easy to cause damage or install incorrectly. This could lead to costly repairs. You may also be electrocuted if you lack the necessary safety training. Solar panels must be set up by a professional installer.
LA Solar Group is able to offer a variety of electrical specialists. Every member of our team is a holder of a photovoltaic license. If you choose us to install generators for your whole house, you can expect skilled work by electricians who have been trained to the highest standards.
An appointment with a solar contractor is the best method of obtaining an estimate of the upfront and typical costs.
Your Las Vegas Solar Installation Company
LA Solar Group's aim is to help make solar power cheaper for everyone. Our team will help you pick the best solar system and then install it swiftly.
Our commitment to customer satisfaction as well as our hard work make us stand out from other solar companies. In 2007, our company has are proud to provide service to Las Vegas, NV. We're known as a trustworthy, committed, and providing excellent service. Our reputation has helped us to expand our business.
For more information about solar power solutions in Las Vegas (NV), contact us today