Los Angeles homeowners or future-homeowners have something to be proud of – L.A. is the leader in solar pv holding the #1 spot for most residential rooftop solar installations. Los Angeles has installed 91 Megawatts of residential solar pv (county-wise). For homeowners that installed a system, this means understanding home value with solar.
The reason why Los Angeles is leading the path is not just due to population and sunshine, it's also because of the city's initiatives to be environmentally responsible. The city is following the state's renewable energy goal, which is to achieve 100% renewable energy by 2045. L.A. is pushing it's efforts to hit that goal by 2030. Earlier this year, California State Assembly passed legislation to require solar pv to new residential homes.
How Home Value is Determined
When it comes to owning real estate it's important to know how much the property is worth. By knowing the value, you get a clear idea of how much your property is worth in the existing market and whether you're receiving positive gain with the return on investment. Analyzing home value can be determined in two ways:
Comparables
Appraisals
You can get an idea of what your home is worth based on other homes similar to yours that sold within your neighborhood. To get the most accurate figure, you'll want to find sold homes within the last 6 months and also match to the square footage, number of bed and baths, and the year the home was built. If you have a pool, you'll want to compare with sold homes that also have a pool. Because there's so many resources online, you can get a good ballpark of what your home is worth.
If you're planning to sell your home, then you'll want to get a Realtor involved. The Realtor will advise you on how to best price your home within the market.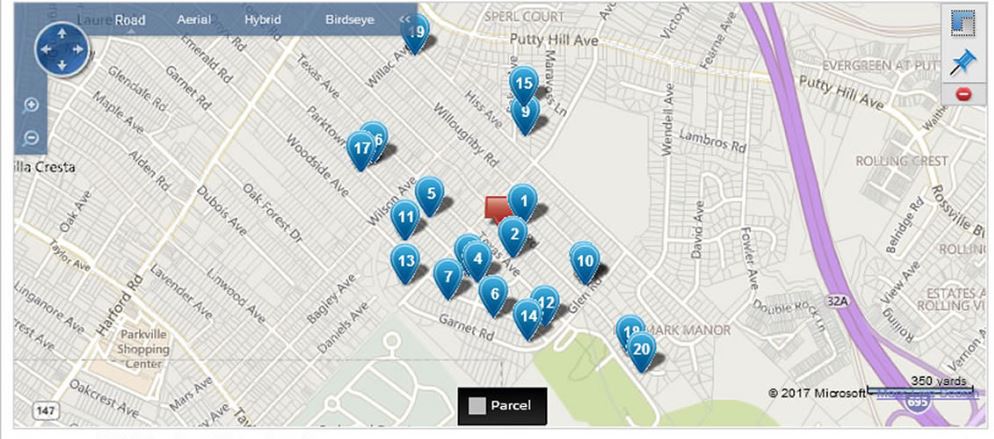 If your planning to buy a home, then you'll want to get an appraisal. The appraiser is the professional who will come to the home and conduct an evaluation onsite and research comparbles to determine how much the home you are buying is worth. During a home transaction or a refinance, the lender will require an appraisal to be done.
Determining Home Value with Solar
Because rooftop solar is considered as a home improvement project, solar will help increase home value. If you're interested in knowing your home's value with solar, then you'll need to hire an appraiser. Here are the factors home appraisers will consider when determining home value with solar:
Energy savings
Cost to install
Owned or leased
Comparables
Knowing how much savings the solar system can bring into the home brings a lot of value. If you're selling, there's a premium to a home selling with solar because the new buyer will practically have very minimal to no electric expense versus another home that doesn't have solar pv – a very attractive offer to a buyer. The appraiser will determine how much income (utility expense savings) the pv system will generate for the expected lifespan of the system. Typically, rooftop systems that are 5 Kilowatts or larger bring more value to a home.
The cost of the installing the solar system is another factor that appraisers look for when estimating home value. They want to know when the solar was installed and how much the homeowner paid to install it. Over time, the value of solar depreciates which is why the age of the system is important to know. Because the technology is evolving at a very high rate, some systems that were installed 5 years ago are obsolete and no longer manufactured. The design aesthetics also may not be current with how solar systems are installed today. Hence, the systems that are recently installed bring more value to a home.
Owning or leasing a solar pv system doesn't affect the system's production, longevity, design aesthetics, or energy savings. But it will affect the value of a home. When a solar system is leased, it's not owned by the homeowner so the value of that system can't be assessed. The system is considered as personal property so if the system is leased, it will need to be paid off outright from the lessor or PPA holder to recoup the value of the solar system. If you're looking to buy a home with solar, the first question to ask the seller is if the system is owned or leased. If it's leased, and you decide to buy the home, the lease will transfer to you and you'll be responsible to take over any remaining payment toward the lease of the system. In such a situation it may be best for the homeowner to payoff and add that value back into the home's selling price.