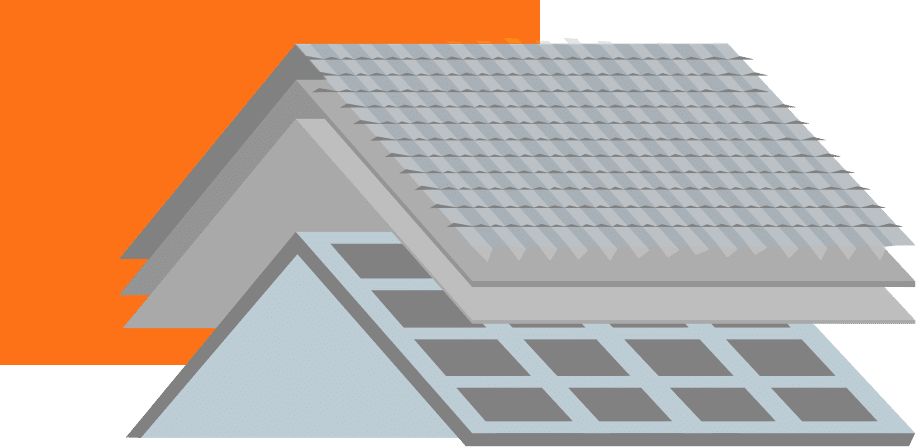 A reliable and sound roof is a prerequisite to solar installation. Roofing plays an important role, ensuring your house protection from bad weather. If the roof is not acceptable for solar installation, then this should be considered an ideal opportunity to replace the roof. Replacing the roof at the time of solar installation saves time and money and provides a clean finish. It also avoids the hassle and costs of removing and replacing the solar panels if the roof needs to be repaired or replaced after solar is installed.
Professional roofing services and check-ups are a matter of safety. If you decide to manage roof repair yourself, it can be risky as roofs are often slippery. LA Solar Group provides roofing and roofing-plus-solar solutions, including cool roofs, roof-integrated solar, composite shingle, and concrete tile.We get materials from industry-leading manufacturers such as CertainTeed, Shingle Master, and GAF. You can elect to replace the entire roof or just the roof under the solar panels. You can choose to perform a roof integration installation for a clean finish. There is also a 30% federal tax credit that applies to roof work necessary for solar installation. Please consult your tax adviser regarding income tax credit eligibility.
Roof solar panels are a great alternative to regular roofs and can serve as a source of energy. They can produce electricity for electric cars. Also, it is possible to sell the excess power back to the grid. LA Solar Group is a CSLB C-39 licensed roofing contractor, as well as a CSLB C-46 licensed solar contractor. This allows us to provide an integrated solution that is designed, installed, and supported by a single company that you can trust. We carry and offer one of the best warranties in the solar industry: a 30-year roof material warranty and a 10-year roof leak warranty.

Please contact us via phone, email, or complete the contact form. Our consultants will help you to choose the best option that fits your needs.