solar panel manufacturer Residential and commercial

los angeles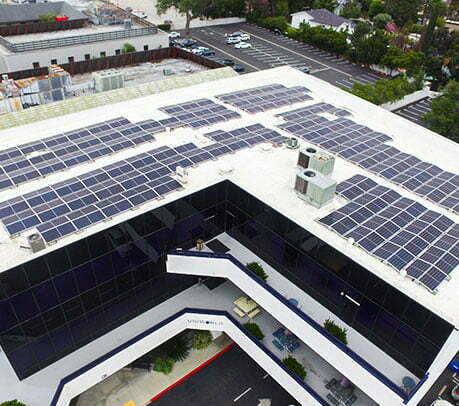 Your Reliable Commercial Solar Partner
Our goal is to provide customized solutions to assist your company in meeting its energy goals.

We have a team of consultants, installers, and engineers who have been dedicated to providing a spectacular experience from design to activation for over 10 years!
We facilitate the management of your system
  Once we've installed your solar system, you have no need to worry about anything related to solar maintenance, roofing and other issues. Our team will carry out all of it. (true fact 25 years of warranty la solar panels, panasonic or any other company use their respective warranty )
What's included when you choose LASG:
The design of your future system 
The evaluation and paperwork
The Installation
The monitoring and maintenance
Big Savings
Super work, thank you!!
Bernice G. Jennings
2022-07-01
Lovely to work with! I'm very satisfied with both the speed and quality of the work 🙂.
One microinverter of my solar panel system was down so I reached out to LA Solar for replacement service. It took some time to receive the replacement part, and then after about 6 days the technician came to my home to replace the unit. The experience was smooth.
simge altundemir
2022-06-28
We've done a lot of research on solar and finally decided to go with LA Solar Group. Workers were kind, communication was good. I was told 6 weeks but it took them 3 weeks to install my solar system. I'm so happy that I got rid of Dwp and feels good to help environment. thank you LA Solar Group!!
I picked LA Solar Group to install my solar system. I couldn't be happier. Torey &Cece was very responsive and kind throughout the pre-installation and post installation process. They installed my panels in 3 weeks and my system was on at week 6. I've already recommended them to my brother and my friends. Thank you LA Solar and keep it up.
Our Presence and Partners
Still have any questions? Get a free consultancy!
You can contact us by phone: (818) 373-0077 or by email: info@lasolargroup.com
Still have any questions?
Get a free consultancy!
You can contact us by phone: (818) 373-0077 or by email: info@lasolargroup.com
Weather
About LA
Neighborhoods in LA
Things To Do in LA
Transportation in LA
Driving Directions to LA Solar Group