Solar energy technologies are rapidly developing, and solar energy is becoming more popular. Solar energy has a great potential, as the amount of energy produced by the sun in an hour is more than enough to provide for the Earth's energy consumption for a full year.
To increase clean energy consumption, battery storage solutions have been created. Tesla Powerwall is the most advanced and popular energy storage system in the world. This intelligent battery system works alongside your solar panels to store solar energy for later use, like when the weather is bad or there is no sun shining.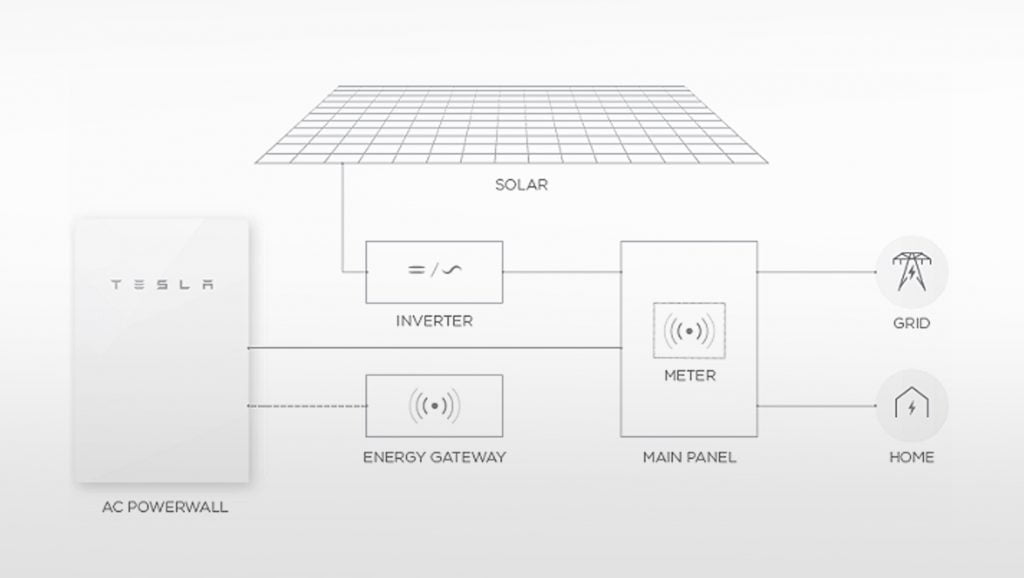 The Powerwall system can also draw electricity from the grid and keep it in storage. Tesla Powerwalls come with a 10-year manufacturer's warranty for unlimited cycles.
The Powerwall system is comprised of the Powerwall itself and a Gateway system. You can link up to ten Powerwall batteries with a single Gateway.
The Powerwall is a rechargeable lithium-ion battery system with backup features and time-based control. The battery can be installed both on the wall or floor, inside or outside. The Powerwall can be connected to any home or building. It has a compact, finished design and is easy to install. Many rebate programs, including the Federal Tax Credit program, are eligible for the Powerwall and its installment.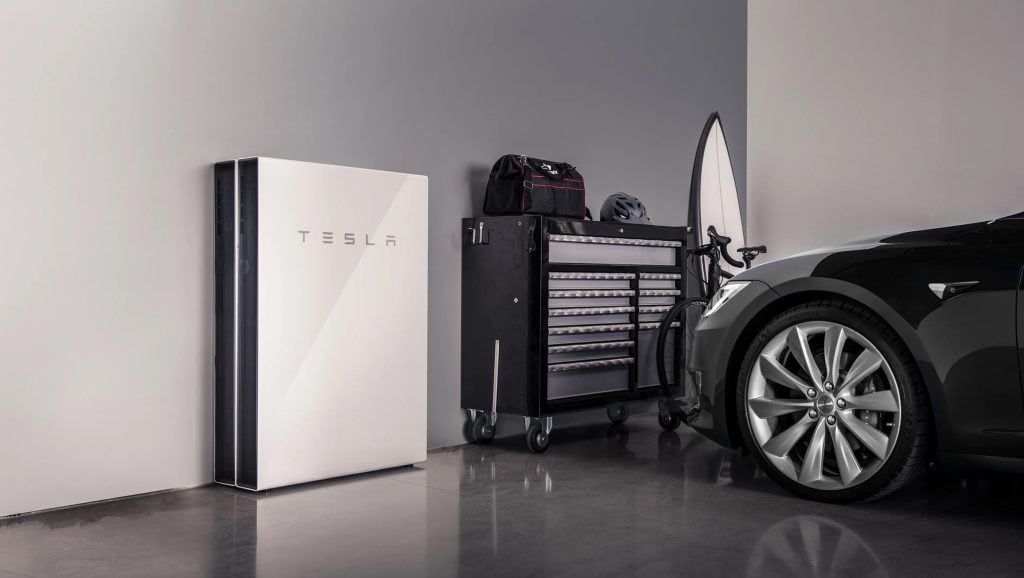 he first generation of Tesla Powerwall was presented in 2015 and was groundbreaking at the time. It weighs 114 kg, and the dimensions are 1300 mm x 860 mm x 180 mm.
The Powerwall 2 differs from Tesla's first-generation Powerwall. Its first major difference is in aesthetics. Powerwall 2 is flatter and more rectangular. Moreover, it has twice the energy and storage capacity as the first-generation Powerwall. Its usable capacity is 13.5 kilowatt-hours (kWh).
Tesla Powerwall 2 specs are impressive, with a fully integrated inverter, round trip efficiency, and –20°C to 50°C (–4°F to 122°F) operating temperature range. Its weight is 122 kg, and the dimensions are 1150 mm x 755 mm x 155 mm.
Powerwall 2 is connected to the Internet and actively works to optimize energy consumption and maximize solar energy value.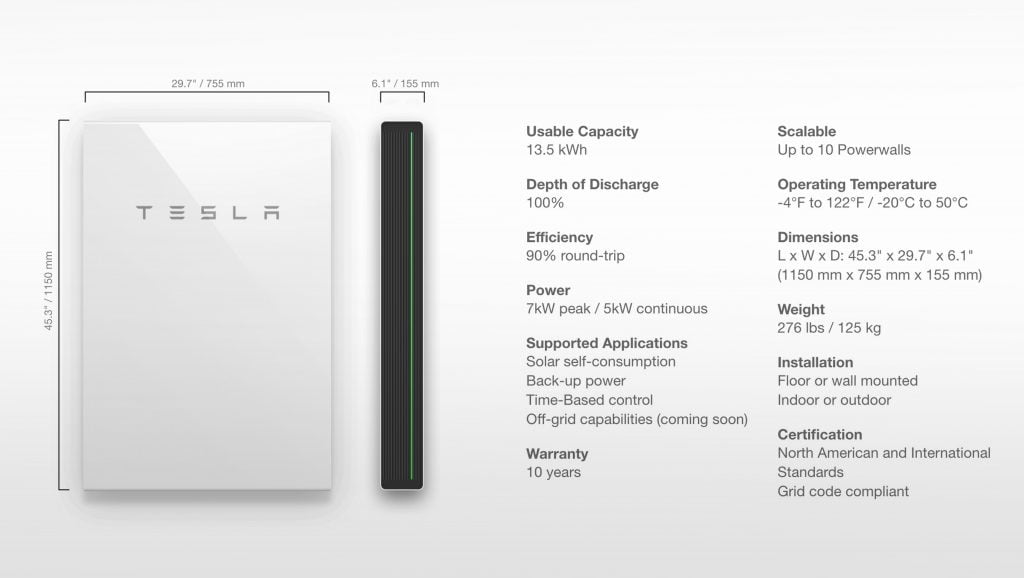 The Tesla Powerwall battery storage system comes with a convenient and informative Powerwall mobile app, which allows users to view and manage the battery. The app shows the charging and discharging of energy, grid electricity usage, and gets alerts about the weather.
The Powerwall is better to be installed by professionals, like certified electricians, because one needs knowledge on high voltage electricity for completing the installment process.
LA Solar Group is one of the largest solar companies in the US, and high quality service and best professionals are always there to help you with advice or a quote.
Author of a publication: Irene Abgaryan