Today, cheap and green energy is the new reality; the new black solar panels are revolutionary in solar energy production from aesthetic and economic points of view.
The look of black solar panels is mostly preferable for customers with unique tastes who are not inclined to the classic white or blue panels. The smooth black look on the rooftops has lately become trendy among people and is gaining popularity day by day.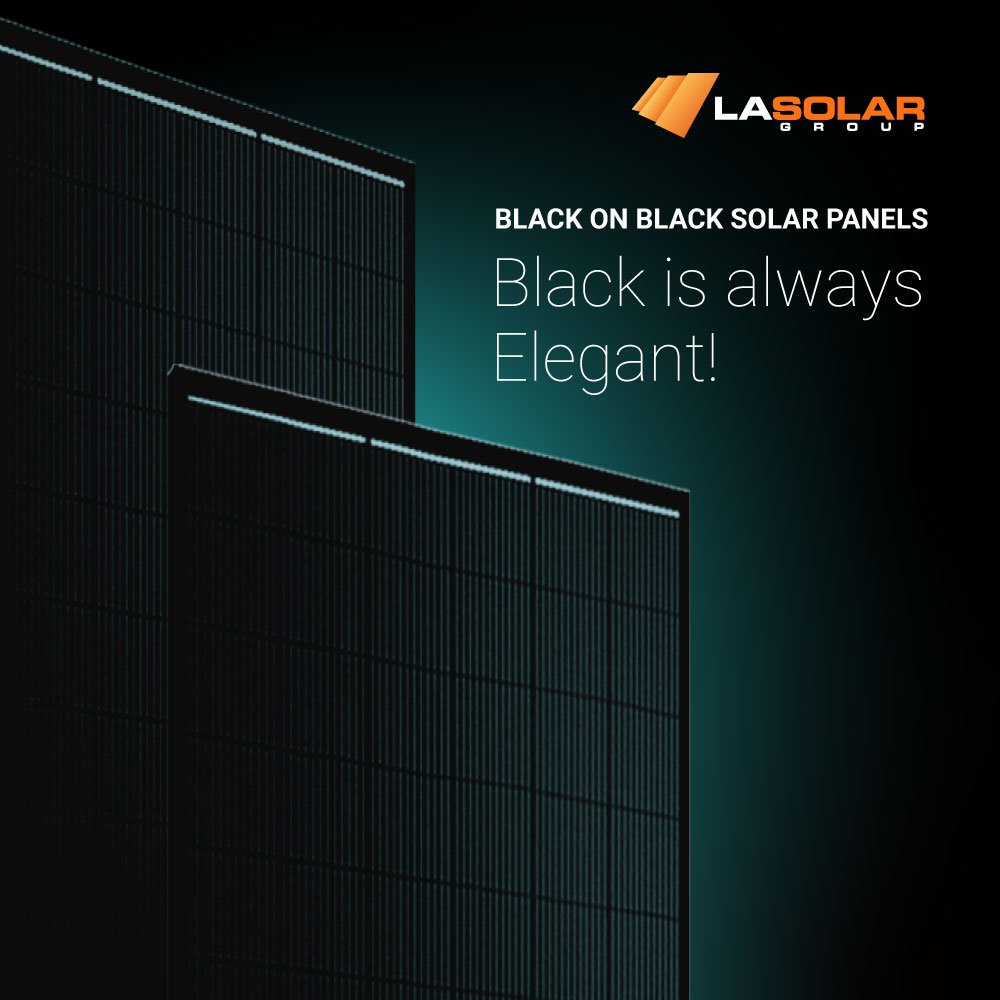 What should you know about black solar panels' structure? Black solar panels are also known as monocrystalline panels, for they are made from a single, high-quality silicone crystal – monocrystalline silicone. As a result, the panels look black and more sleek than the blue ones.
What should you know about black solar panels' functionality? The uniform alignment of monocrystalline panels results in more energy efficiency. Less black panels are required for installation, in comparison with blue ones to gain the same amount of energy. Thus, black solar panels appear to be more preferable for saving space, as well as money. Black panels also absorb more sunlight than blue ones, which means they generate more solar energy, which is the best solution for your home or business area.
The panels are built by specialists using anti-reflective glass to reduce glare. This product's flexibility allows our specialists to install it on any surface with various architectural styles. Its maximum performance will ensure comfort and efficiency from the first day of installation. With black solar panels, you will experience sunlight energy in its most capacious sense, for its more than approachable energy, it's tomorrow's challenge for a better life.
Our company provides a combination of high-level products in energy engineering with reliable system performance, and a responsible attitude of the whole team.