Looking for the best solar company in your area? Or maybe you plan to make investments in this field? Here is what you should know first.
The positive impact of solar system maintenance is now spreading awareness in popularity. For several reasons more and more people are now switching to this alternative energy consumption, which is cost-effective and eco-friendly. Modern markets propose a variety of options for different purposes of solar panel installation both in residential and commercial areas. 
This non-renewable energy solution totally meets the house load and other energy consumption requirements. Territories with favorable climate conditions are gradually propagating the solar energy industry. As a result, the solar power panel manufacturing and installation has become a profitable business solution.
One of the most preferable areas to start a solar business in the USA is California. However, if you plan to start a business in the field of solar industry you may have doubts about the success of your future business. A solar system overview of the area may prompt you that this region is abundant with numerous solar companies, and another one will not do well. However, this is not the case.
According to Bloomberg, only in 2017 the US companies bought 4.8 gigawatts of renewable energy, in 2018 this number grew even more. The demand for a new solar company in California is growing simultaneously. So, if your solar company ensures high quality both in manufacturing products and service, it is "condemned" to be a successful business.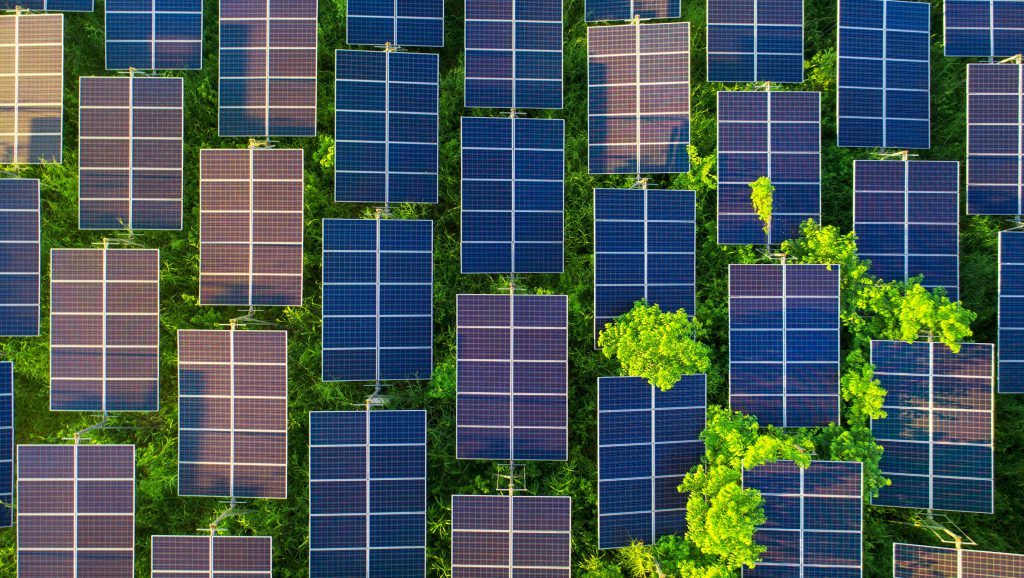 Let's consider several benefits of establishing a solar company in Los Angeles.
Green Reputation
About 38 percent of all carbon emissions in the US is due to the buildings and switching to solar solution will greatly contribute to the decrease of this number. An ordinary residential solar panel system will annually neutralize three to four tons of carbon emissions, which is equivalent to planting over hundred trees every year. 
The commercial side of this issue is a huge benefit for a solar business owner. Modern environmental objectives are on the first place in new undertakings, that is why each step towards improvement of these issues is an advantage. It sends a massage of sustainability and positive impact to the future customer. Solar system installation can also serve as a good example for raising awareness among the neighborhood.  
Your commitment to corporate social responsibility is another value that demonstrates the outcome of solar business investment. The conclusion is as follows – "green" benefits are a strong impetus for customers' making decisions on solar system purchase.
Return on Investment
At first it may appear that solar system installation is expensive. Whereas, the initial cost is the only considerable price spent on it. Once you have your solar panel system installed no further expenses are required. The solar system provides you with permanent energy necessary for your house loads and other purposes. The considerable part of the solar energy generated by the array may be too much for a daily consumption. Most of the consumers prefer to send this energy back to the local power grid and get paid for it. Hence, not only you gain an eco-friendly and sustainable energy source, but also manage to return on your initial investment. An average American homeowner pays off the solar system installation expenses in about seven or eight years and gets an ROI of about twenty percent or more. 
Electricity Cost Control
The installation and maintenance of the solar power system provides confidence in tomorrow's expectations. You will no longer get surprised by the sudden increase of electricity bills. As your energy source is hundred percent natural and independent of any local power grid, no need to worry.
As the budget stability is one of the most important issues for each homeowner the electricity cost control serves as a true attraction for solar system installation.
Property Value Increase
It is already a well – known fact that if a house or a commercial building is equipped with a solar system array, the price for it increases automatically. In the solar system industry this is another good reason to promote alternative energy consumption.
New Job Opportunity
According to the Solar Foundation, the solar industry adds new jobs much faster than the whole US economy. A newly opened solar company provides an opportunity for hundreds of people to get a job. This also plays a big role for your brand reputation, as well as boosts the US economy. As the solar industry tends to expand annually the opportunity to create new job positions increases simultaneously.
Author of a publication: Helen Kocharyan