Modern home design and efficiency in electricity consumption create comfort. However, the quality and durability of the design alongside the savviness of the electricity come when the suitable mediums get involved in the work. What are the suitable mediums? Taking into account trends that people constantly promote to follow, including zero-waste and no-pollution lifestyles, the suitable mediums are roofing shingles for the modern home design and solar energy for savvy electricity. Being interconnected with one another, roofing couldn't stay of no interest to the solar industry's giants. Solar panel companies like LA Solar Group didn't lose the opportunity to expand their expertise in roofing. Alongside solar panel installation, it started providing roofing services with many types of roofing, including the solar one. Yes! Of course, LA Solar Group made solar energy and roofing an interconnected joy. So, let's proceed with the article to find out what the company offers as a roofing contractor.
Why Roofing Is Important?
Maintaining a roof in the best shape possible should be a priority. Taking care of the roof is an integral part of achieving modern home design. Whenever the sun faces the roof, as long as the shine gets mirrored on the roof, a total look of the home completely changes. It becomes bright, looks high-quality, and automatically raises home value in the eyes of passers-by. On top of that, as mentioned above, zero-waste and no-pollution are two things that are trendy these days. To achieve these, people make changes to their lifestyle, like switching from fossil fuels to solar power. Solar companies like LA Solar Group combine roofing and photovoltaic (PV) panel installation to deliver the best value to their customers. With such an aim, they always voice out the importance of having a high-quality and durable roof in order to be able to enjoy the benefits of the sun's energy in a complete manner. The thing is that PV panels have a warranty of 25 years the least. To ensure that your solar journey may last that long, taking care of the roof is of utmost importance. Even though you may signify roof maintenance, some materials are preferable to use for roofing over others.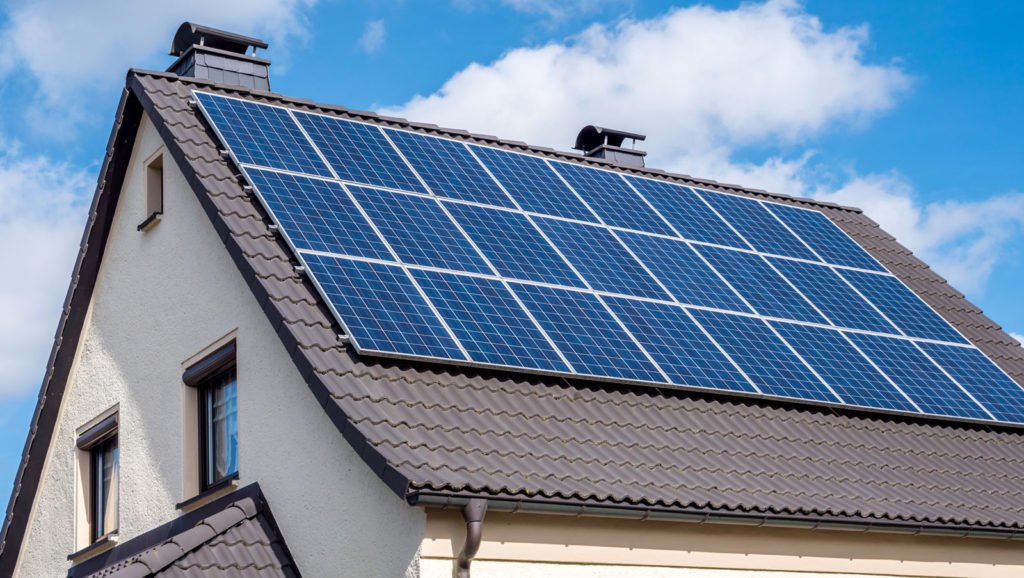 Which Type of Roofing To Choose?
Asphalt roof shingles are multipurpose roofing thanks to their variety. These can be either 3-tab, dimensional, or luxury. No matter the type, class A fire rating, 50-year warranty, high wind and high impact ratings are guaranteed. Asphalt shingle roofing has three primary advantages that make it worth a try. What it does the best is mimicking slate, tile, or wood. Variety in size, color, and style are blessings that come along with savviness – the primary advantage as a result of matching the standards of Energy Star.
Clay tile roofing is one of the most stylish and environmentally friendly types to go for. Especially if your goal is renovating your home in a specific design, then clay tile shingles should be your choice. First of all, they are great for the environment. Coupled with that, they are excellent in insulating the house in hot climates. What's more, it upgrades the home value, which makes selling the property at a higher price than planned or expected beforehand. At this point, you may be surprised – clay tile roofing lasts 80 years and beyond. This means that it may sustain approximately three generations of PV panels. Indeed, with LA Solar Group's professionalism and expertise in the field, maintenance procedures may turn out too good for panel replacement at such a rate.
Innovative and valuable – two adjectives describing peel and stick roofing. Rolling fiberglass with a self-adhering membrane that sticks to the roof as punctured. As the name indicates, just getting attached to the roof is how it gets installed, making the installation part simple. Like a barrier from rain, hail, storm, and other severe weather conditions, it is the best one, thanks to the absence of nail holes on the material. Trusting Carlisle roofing products is the go-to option in this case as high quality and durability are guaranteed with them in cooperation with LA Solar Group.
Being conducted with slate roof tiles, real slate roofing gives the housetop a metamorphic rock look that resembles ones deriving from volcanic clay and ash. No concrete color exists for this type of roofing. The reason behind this is that each slate tile is of different color depending on its mineral composition and weathering properties. Taking into account their longevity, variety, fire resistance, weather resistance, and environmental friendliness, real slate roofing is worth a try.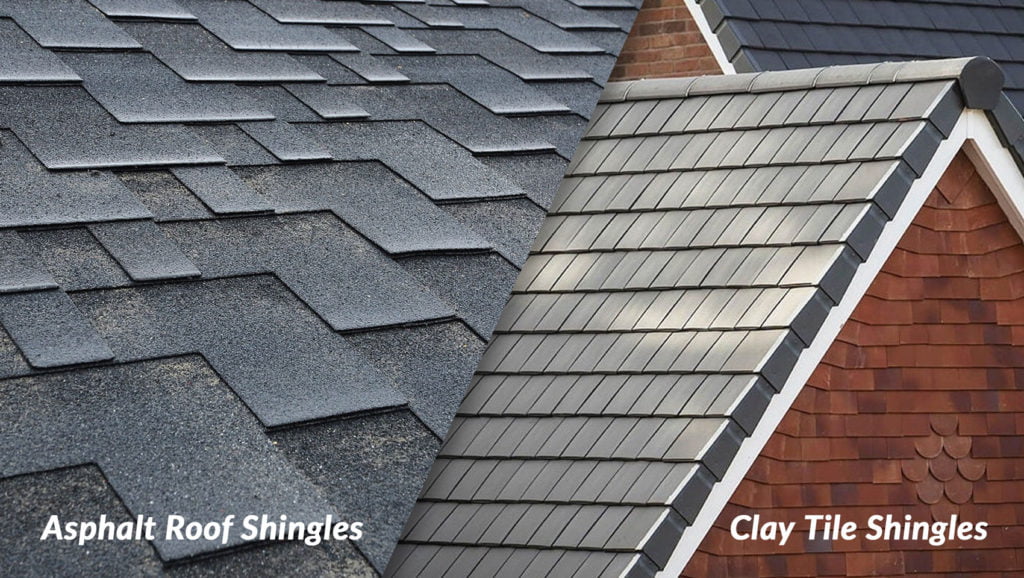 Durability and a beautiful design – all about a tile roof. If you live in an area with a hot climate accompanied by infrequent rains or with overwhelming exposure to salt air, then tile roofing is for you. Tile roofing is long-lasting, impermeable to insects and rot, sustainable, energy-efficient, with a wide range of variety, and low maintenance. Indeed, while choosing a company for tile roofing, be careful with your choice as slight unprofessionalism may damage your roof. The thing is that tile roofing is heavy and may break surfaces. That is why going with LA Solar Group that supplies the products of Eagle Roofing, may be the optimal choice for safety and quality.
Seam metal roofing has a futuristic look resembling vertical legs or raised seams. Described as coming from the metal roofing family, these metal panel options have an upgrade – they come clipless, which is a huge advantage with regard to design. Considering that these are typically attached to roofs with lower slopes, take these into account as long as you own one. Cool design with an attractive and different look alongside low maintenance are guaranteed with this type of roofing. Similar to tile roofing, you should be careful with the choice of the company. It may sound repetitive, but professionals cannot be many – LA Solar Group is one of the trustworthy companies that you may rely on. One of the guaranteeing aspects of the solar panel and roofing company is the fact that they use the products of Decra Metal Roofing – roofing professional.
Why Choose LA Solar Group As A Solar And Roofing Company?
Of course, quality, expertise, professionalism, and devotion to customers are primary reasons to consider going for LA Solar Group. However, one of the outstanding advantages is its compliance with constantly updating energy standards of California. Thanks to its compliance with CA Title 24 Roofing Standards, LA Solar Group makes roofing alongside energy consumption efficient, savvy, environmentally friendly, and infinite. What it solely does is going in line with standards of cool roofing solutions that other roofing companies like Boral Roofing accommodate.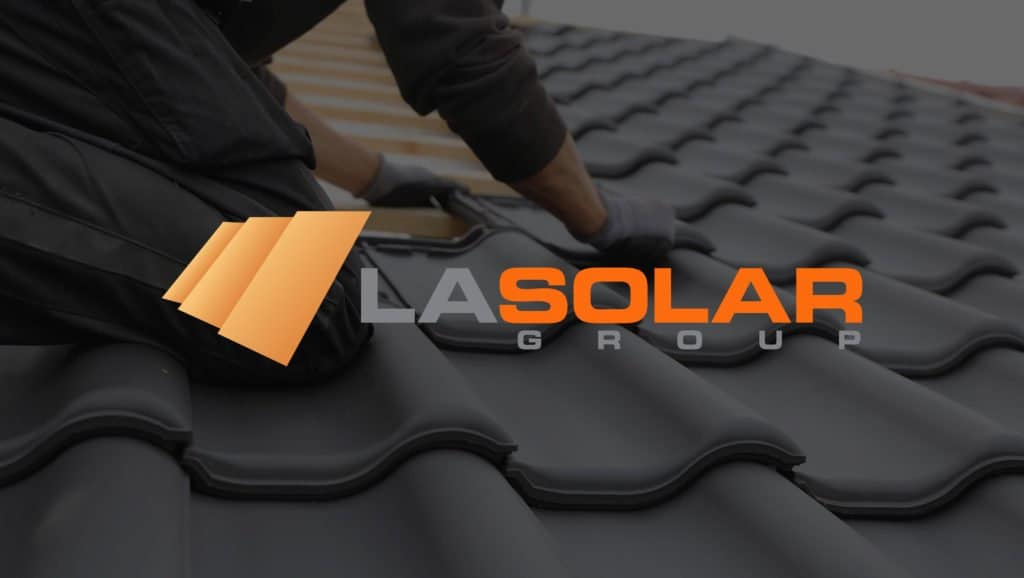 Final Note
Trust is what LA Solar Group gained throughout its years of operation. No one but a solar company can acknowledge the right way of providing roofing services to make the customer feel comfy yet provide the opportunity to save and generate money after roof renovation.
The author of a publication: Veronika Abrahamyan